Social Media Marketing for Businesses
Social Media Marketing is a powerful way for a Good businesses of all sizes to reach prospects customers. your customers are already interacting with brands a through social media.
and if you're not speaking directly to your audience through social platforms like Facebook, Instagram, Twitter, Google+ and Pinterest, you're missing out! Great marketing on social media can bring remar-kable success to your business, creating devoted brand advocates and even driving leads and sales.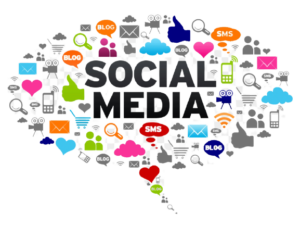 Mainstreethost social media marketing campaigns start with a purpose. A goal. To drive customers, grow your audience and expand your reach. Our social media management covers all aspects of developing your social presence while showcasing your company's personality.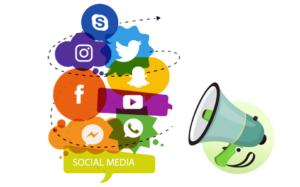 Boost
On networks like Facebook, only a small portion of your followers will see what you share. That's where options like boosted posting can play an important role. Promote high-quality content like videos, blog posts or photos from your business to increase their visibility to people who like your page
   Expand your reach
   Promote high-quality content
   Increase visibility
Benefits of Social Media Marketing In Your Business
We offer new account setup, posting services, review generation and paid advertising options that will help spread awareness and drive engagement. These efforts will develop a following of users who are interested in your company and what you can offer them.
Social media postings are – by their nature – temporary. That means you need to post regularly to stay relevant and in your followers' minds. However, social media posting is only part of the equation.
 Main Step Of Social Media Marketing
   Professional social media posting
   Organic growth
   Engage your audience
   Social Media Advertising
   Directly target your audience
   Posting For Facebook
   Posting For Instagram
   Posting For Twitter
   Posting For LinkedIn
   Posting For Pinterest
   Posting For Google+
   Create Your Channel In YouTube
   Posting For Snapchat
   Promote high-quality conten
   Increase visibility
   Expand your reach
   Social Channel & Profile Maintenance
   Social Content Development
   Social Promotion & Contests
   Social Planning & Strateg
   More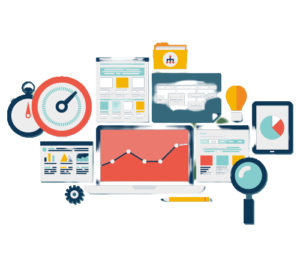 Social Planning and Strategy Build Brand Engagement
Overdrive helps companies benefit from the possibilities of social media, integrating their goals, strategies, and tactics into a cohesive, compliant plan. Each client's social presence is built on content, offers, and design true to the identity of the brand. End-to-end channel design and ongoing maintenance focus on the sites that matter most to the brand's target audience.